Classes
Join Central's classes to get inspired and connect with other curious learners while exploring Jewish texts, cultures, history, rituals, and more!
Central's vision is to work together to learn, worship, serve, and continually redefine what it means to be Jewish today, both within our community and far beyond our walls. Our classes bring intriguing topics and engaging instructors together to help you connect more deeply to the Jewish experience and your own identity. Some classes require registration, while others are drop-in.
Please note that most of our offerings are currently virtual. Please consult your class registration to determine your specific class's format.
---
Upcoming Classes
Looking for one-off programs and events? Check out our programs and events page here.
There are no events at this time, please check later.
---
Ongoing Classes
Ongoing classes are currently on summer break and will resume after the High Holy Days. No registration is required for ongoing classes. For more information or to be added to the weekly reminder list for any of these classes, contact [email protected] and let us know which class(es) you are interested in.
Bible and Bagels
Led by Rabbi Sarah Berman
Wednesdays: 8:15–9:15 am, In Person and via Zoom
Join us as we continue our journey through the Tanakh (Hebrew Bible); we are currently reading Isaiah.

Torah Study With Central Clergy
Led by Rabbi Mo Salth
Wednesdays: 12:00–1:15 pm, via Zoom
Explore the weekly Torah portion from ancient and modern perspectives.

Alper Talmud Study
Led by Dr. Rachel Rosenthal and others
Fridays: 8:15–9:15 am, via Zoom
Explore one of the most radical rabbinic texts in all of Judaism, the Talmud.
---
Our People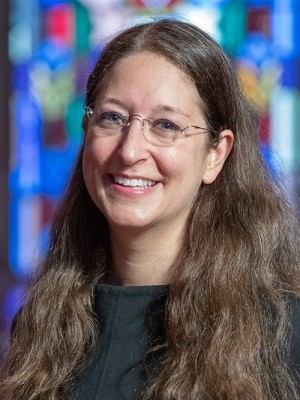 Sarah Berman
Rabbi, Director of Adult Education
.(JavaScript must be enabled to view this email address)
(212) 838-5122 x1009
Rachel Kaplan
Program Manager for Adult Education and Relational Programs
.(JavaScript must be enabled to view this email address)
(212) 838-5122 x4007